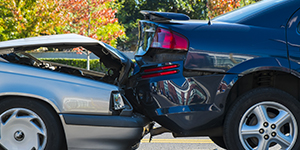 Estimates
When you are involved in an accident, it is very important to have your auto body or collision shop complete an in-depth, detailed estimate of damage to your vehicle. Very often, the damaged area must be dismantled to assess damage that may be "hidden" behind the exterior panels. Our estimate of labor will be based on manufacturer's repair recommendations. Pre- and post-scanning for possible damage or disruption to electronics is also a "must"!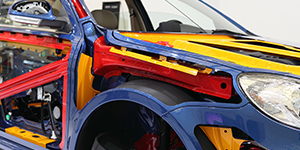 Frame/Uni-body
At Michaud Auto Body, we have continually invested in the newest and the best frame/uni-body equipment available. Our electronic measuring systems assure that your vehicle will be repaired to the manufacturer's specifications.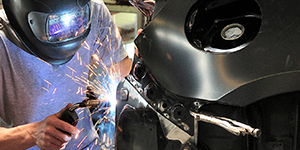 Welding
Today's top collision repair shops utilize several different types of welders. Each is uniquely suited to and for the appropriate application. Improper welds, excessive heat, and inappropriate repair methods can virtually ruin a vehicle!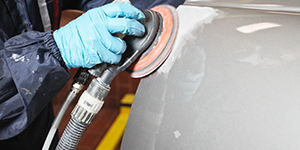 Body Work/Panel Repair
Our repair technicians have honed their skills to the point that they are indeed experts at this craft. They have tremendous pride in their work, and their attention to detail makes dents, dings, scrapes and scratches completely disappear.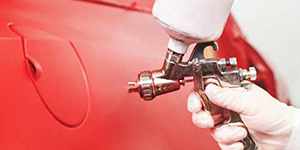 Refinish (Paint Work)
We at Michaud Auto Body utilize waterborne technology in our two spray booths and curing stations. This allows our I-CAR certified tech to match the color and finish of the factory paint, while also doing our part to help preserve the environment.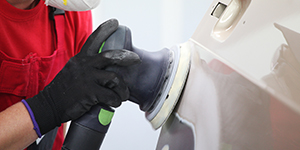 Reconditioning and Detailing
Our "recon" department will clay, glaze and detail your auto so the repaired areas blend seamlessly with the rest of your vehicle. We excel in our attention to detail.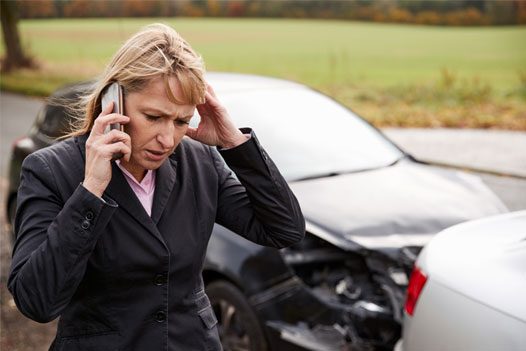 Accidents can be stressful! Let the front office staff at Michaud Auto Body walk you through the claims process. We will handle all the paperwork and telephone calls We've done it thousands of times, and know how to facilitate a claim. Take the stress out of the process. Let us handle it!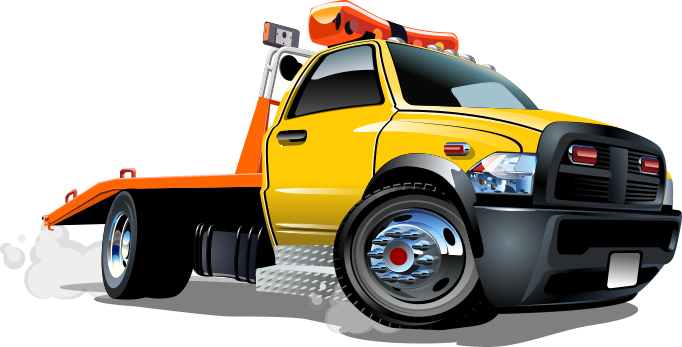 Route 146A Towing
Route 146A Towing is fully licensed and insured.
Michaud Auto Body proudly utilizes Route 146A Towing for fast, reliable service. Call us anytime for all your towing needs!
~Make sure you tell them to tow your car to Michaud Auto Body!~
Michaud Auto Body, Inc. guarantees ALL repair work performed on your vehicle for as long as you own it. We correct any defective repair at no cost to you and will provide you with a rental vehicle while the repair is being corrected.